A history of setting the highest standards in manufacturing and service throughout the hygiene industry.
Premier Care Industries, Inc. (PCI) — an industry leader in branded and private label hygiene products
— was founded in 1997 by Ouri Neman in Winnipeg Canada as a manufacturer of the feminine hygiene brand of products; Bodyform.
1997
Revolutionizing the industry in 2003,
PCI introduced Flush-a-Way® — the first flushable, biodegradable panty liners and sanitary napkins. The proprietary technology offered an alternative for national retail chains interested in promoting earth-friendly products.
2003
PCI expanded efforts in 2005
Relocated our manufacturing and distribution center to Asia. This significantly enhanced our global platform, allowing us to provide our clients with competitive technology and costs.
2005
Moving. Growing. Diversifying.
PCI relocated to Long Island, NY in 2006 to increase U.S. marketing efforts and provide a range of products including baby diapers and wipes, adult incontinence products, and hand sanitizers.
2006
Matthew Neman, 2nd Generation Family Member, joins Premier Care
2009
Grand Plans.
State-of-the-art manufacturing planning begins for our production facility in Hauppauge, NY to service the marketplace with premium-quality wet wipes.
2010
Michael Neman, 2nd generation family member, joins Premier Care.
PCI goes live to the trade with new investments and capabilities in wet wipes at the PLMA Tradeshow.
2011
Premier Care purchases an additional location in Hauppauge, NY to expand its operation and house its new Headquarters
2016
Premier Care opens its 2nd wet wipes manufacturing facility with state-of-the-art water treatment and blending operation.
2019
Premier Care Industries, deemed an essential manufacturer, helps fight COVID-19 with expanded production of disinfecting and sanitizing wipes.
2020
And here we are today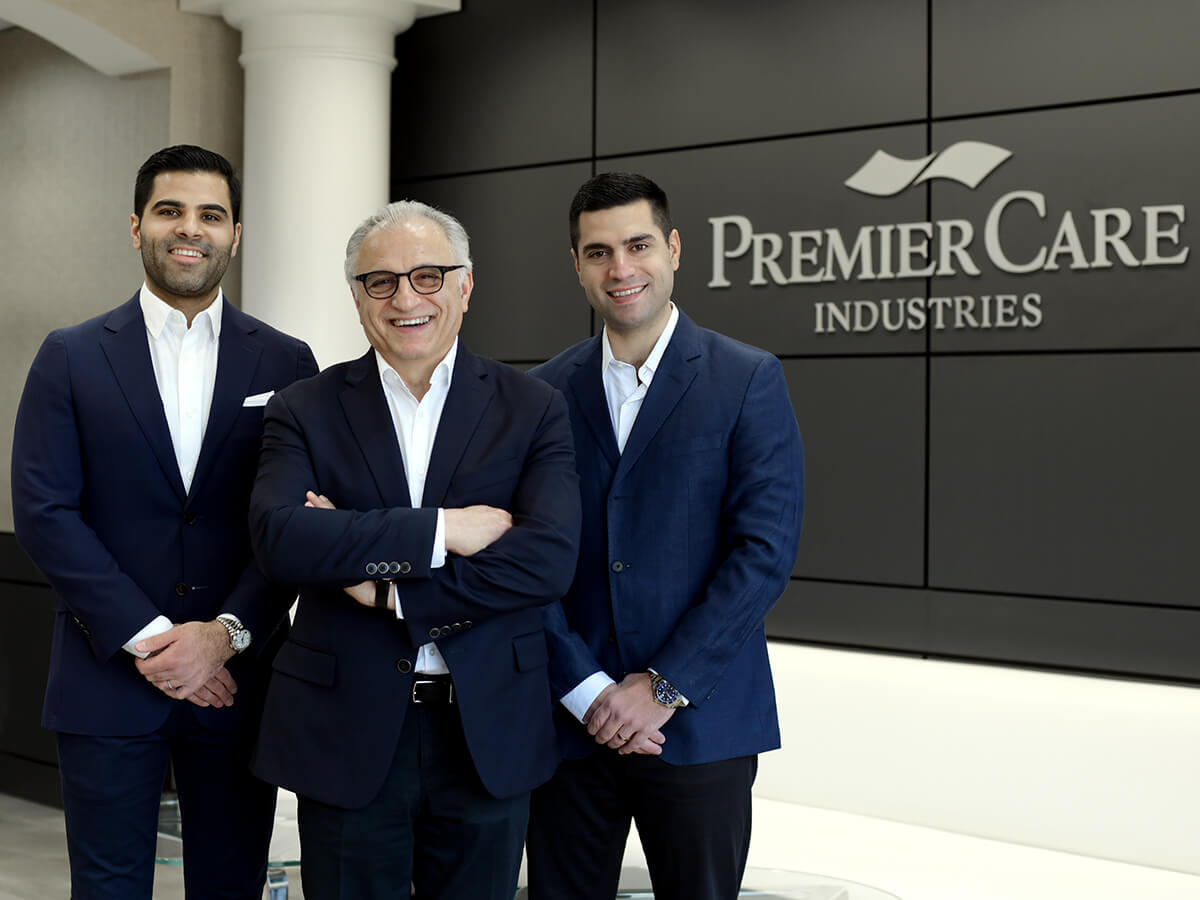 Expanding our horizons
Through the success of the Premier Care team, in 2020 PCI is expanding operations and manufacturing capabilities with a 2nd manufacturing location to continue their commitment in setting the highest standards in quality manufacturing.